This interesting visitor happened to be checking out the the scene in my front yard when I went outside to test a new lens in mid-August.
No doubt I'm ruffling some feathers by not giving the model credit by name. I'll get my ignorance and indifference out of the way quickly – I have no idea what kind of local birds are in my photos. This one is different than a pack of occasional visitors – they may be ibises – that will feast on insects in the front lawn. I might get excited about the names of birds if I found a variety that would eat weeds from the lawn.
I remember that when I started in the camera life (click life? shutter life?) my desire for fast lenses and super prime lenses was quickly and ignominiously crushed when I discovered what things actually cost. So I built my kit very slowly and have experimented with less expensive stuff, which works.
Camera tragics understand the cruel humor of this statement like any other obsessive behavior: This lens was my 'final' acquisition, the last big addition, a 70-200mm f2.8.
Lacking a trust fund or the ability to skip house payments, I never entertained the idea of purchasing one of these new. I have had great experience buying used from LensAuthority, but this lens came through on eBay. Winning the bid and everything about the transaction was actually handled by my wife, who is the expert in those matters.
This was well worth the wait – I got the Tamron 70-200mm 2.8 Di VC. It's not the newest version but I am so pleased with it I can't imagine what would improve. This was just under half of what a new equivalent lens would cost.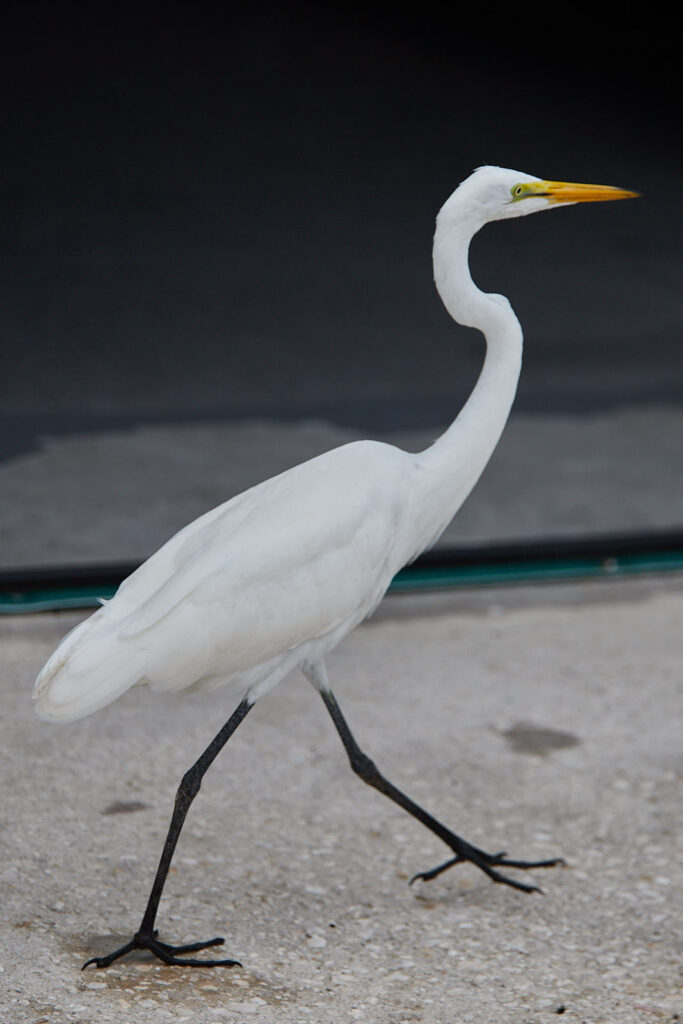 My model did not bolt away but crossed in front of me and proceeded across the driveway to the neighbor's yard. Next time I'll go with video in order to capture it's obvious irritation while I did my photo thing.
This is my second Tamron lens and I really enjoy both – they're very sharp and seem durable. Meanwhile, a few other random scenes from a morning playing with the new lens in the back yard, and then a few shots just to show off the quality of this lens. The last three images were shot wide open at f2.8, and I've cropped two of the images to demonstrate the fine detail.