After Sanibel the environment around my house seems dull, and then the weather turned cool, which for me ruins everything. I was still taking photos in December and in January, so here's a random gallery of things.
This leaping Shih Tzu is a frequent guest. In mid-December, when it was still warm, it took a few tries to get this image with the beastly Tamron 70-200. Panning or any serious action photography with this will take some practice. I prefer to shoot with this lens on my monopod. This is a very small dog and I was following at 70mm, so this is cropped in quite a bit, and I like it.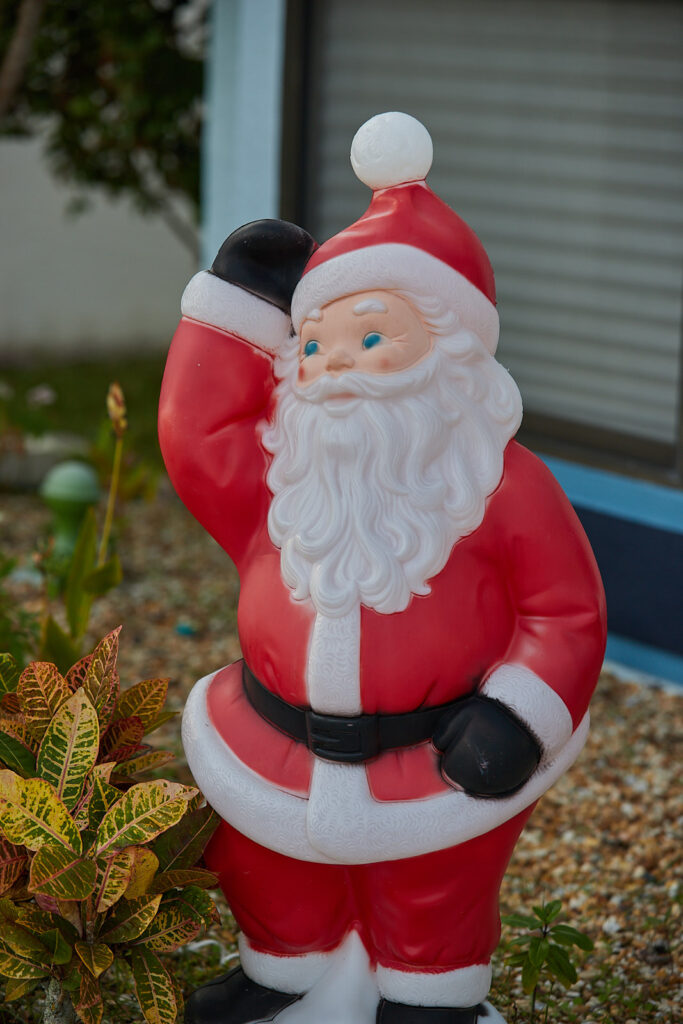 Plastic Santa deserves a photo because – duh! – it's Santa. I didn't really capture much of the environment to illustrate his warm Florida December surroundings in the afternoon, but it looks like those croton plants need some water. Every year I think I'll do some sort of photo essay on Christmas decorations in Florida and it doesn't interest me when the time comes.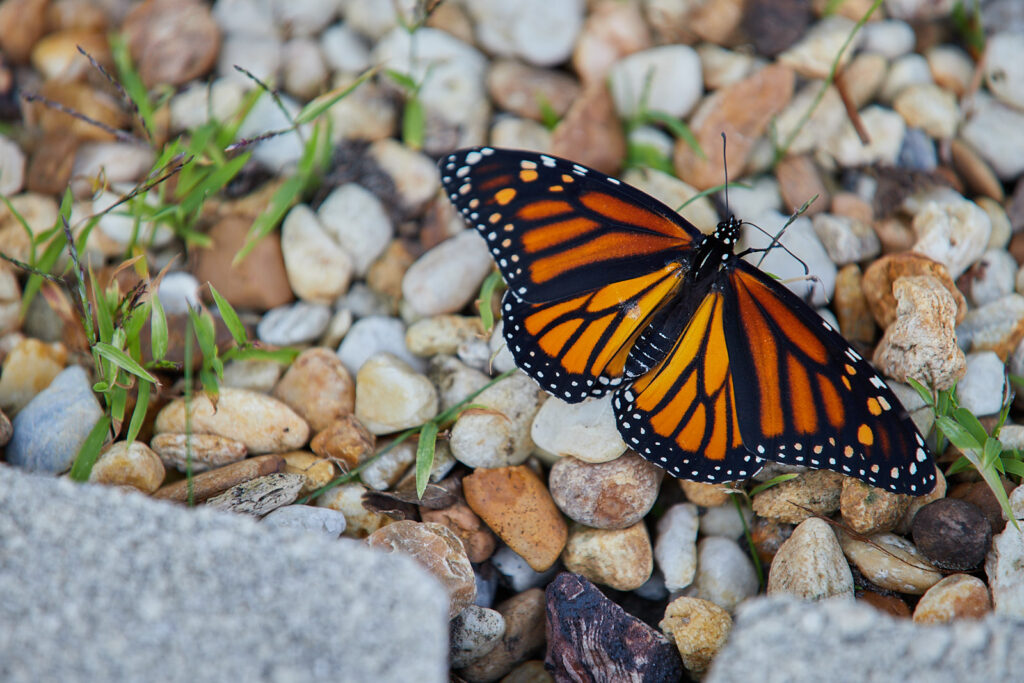 This butterfly is one of hundreds (that's not exaggerating, it's hundreds) that my wife nurtures and releases throughout the year. Some have normal lifecycles on milkweed plants in the yard, others, for a variety of reasons, she manages through more controlled circumstances, particularly when the weather is cool going to cold.
Otherwise some fun flowers and skyscapes, because other places don't have clouds. Not like these, anyway.